(Certified Pre-Owned) BH FITNESS PL210 SEATED CALF RAISE MACHINE
BH FITNESS PL210 SEATED CALF RAISE MACHINE
Item in stock
Please contact us for the purchase
Price Exclude Delivery and Installation 
Certified Pre-owned
3 Months Warranty
The Seated Calf Raise Machine PL210 targets the calf muscles of the lower leg, particularly the soleus muscle. It is usually performed for moderate to high reps, such as 8-12 reps per set, blasting the calf muscles and building them up stronger than ever.
200 kg maximum load
3-layer painting treatment with anti-corrosion.
4 mm thick structure in high-quality ST-37/40 steel and 5 mm thick coated steel cable.
Ergonomic seats with injection core.
MAIN FEATURES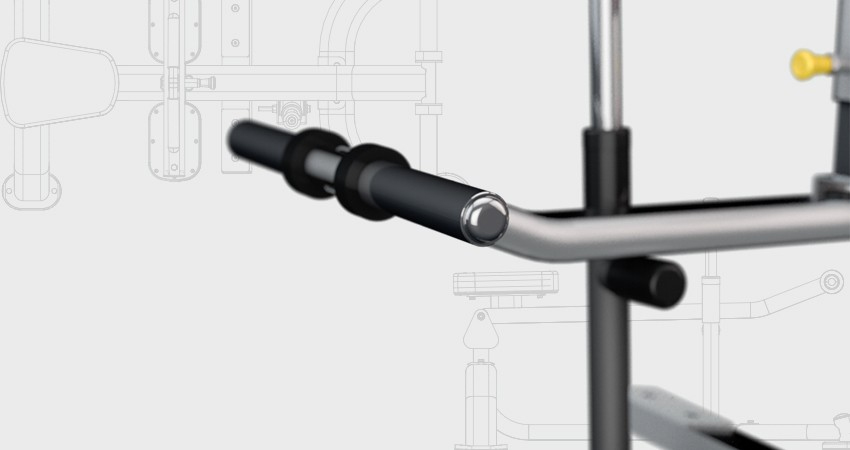 200 KG MAXIMUM LOAD
With the Seated Calf Raise load capacity, even the most hardcore fitness lovers will have their expectations fulfilled with the capacity for 200 kg!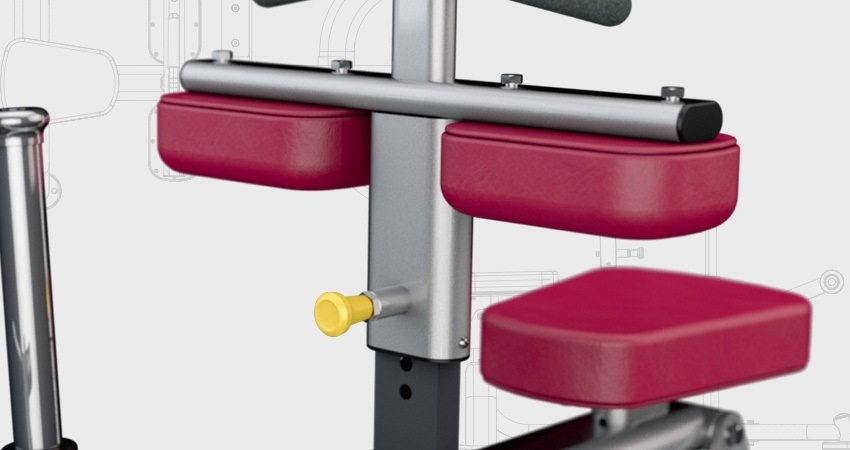 MULTIPLE ERGONOMIC ADJUSTMENTS
The seated calf raise machine adapts to the user, due to its leg pads adjustment system - simple to use but very effective.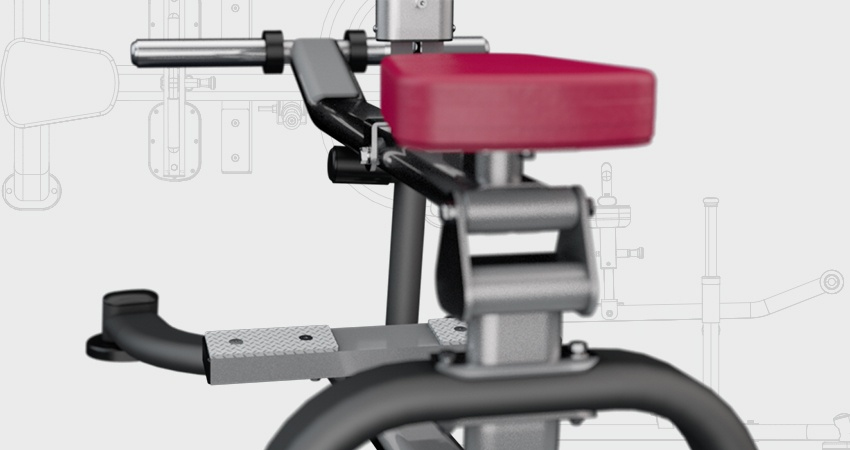 ANTI SLIP FOOTRESTS
The Seated Calf Raise PL210 incorporates anti slip footrests to ensure safety and stability during the exercise.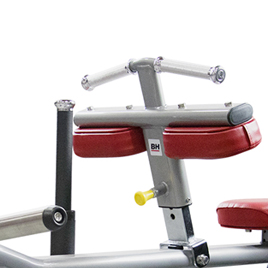 NON-SLIP HANDLES
The non slip handle grips ensure that you are always in control of the movement, and will always have safety as well as comfort during your workout.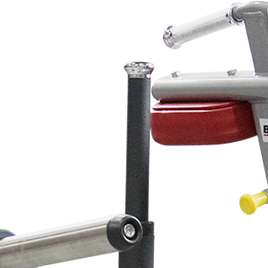 CENTRAL GRIP STABILISER
The central grip makes it easier for the user to ground themselves while perform the exercise.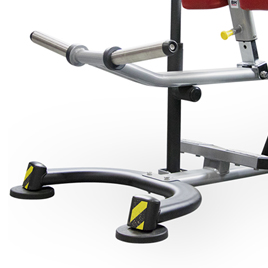 BIO-MECHANIC DESIGN
The seated calf raise machine's excellent bio-mechanics provides a precise and safe exercise for the lower body.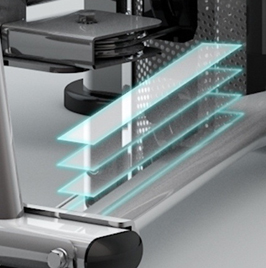 ANTI-CORROSION PAINTING TREATMENT
3-layer coating comprised of initial anti-corrosion primer for guaranteed durability, followed by an epoxy powder layer and finished with lacquer or varnish.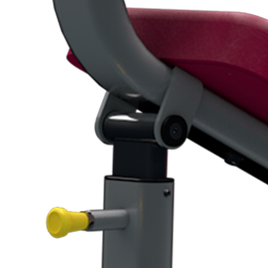 4 MM THICK STRUCTURE
4 mm thick ST-37 / 40 steel frame for guaranteed durability and high resistance 5 mm thick coated steel cable for a smooth, secure performance.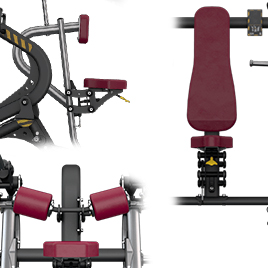 INJECTED CORE PADDING
Injected core padding for the most comfortable and ergonomic support and form. It ensures the best body positioning and prevents deformation of the padding and the proliferation of bacteria.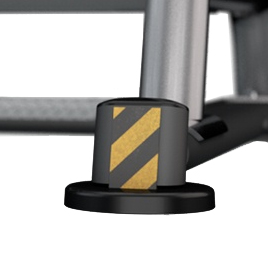 STRONG RUBBER SUPPORTS
The Plate Loaded machines have strong Rubber Supports to ensure the safety and stability of the machine on any ground surface.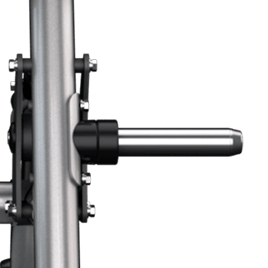 PLATE LOADED
The new plate load line is designed for the user who want to develop strength and power. This range of machines are plate loaded and use free weights to build the muscles in a different way from pin loaded machines.
Specifications
Length
140 cm
Width
82 cm
Height
92 cm
Machine Weight
75 kg
Maximum Weight Load
200 kg (100 kg + 100 kg)